Brian Brock
Live at the Spring Green General Store

1.
2.
3.
4.
5.
6.
7.
8.
9.
10.
11.
12.
13.
14.
15.
16.
17.
18.
19.

Death Valley
Letting Her Think
Mole in the Ground
14 Tiles
I've Got a Plan
chatter
Waiting for the Dust to Settle
Emily 35
Difficult Run Farm
You're So Sure
There's One Airplane in the Sky
Get Serious With
Raised by Robots
Why
Too Old for the Oldies
Happy Birthday Emily (33)
Gone
chatter 2
Let's Just Be Like Lichen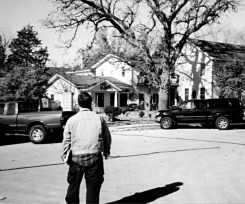 I went back to Spring Green, Wisconsin, to take care of a few things, including playing at Bobfest, a Spring Green General Store music festival which celebrates Bob Dylan's birthday by playing his music for 8 hours or so. One mission for the musicians, assigned by General Store 5 Star General Todd Miller, is not to play the same song twice in the day. Apparently at least nine people/bands wanted to play "All Along the Watchtower". While hearing the different interpretations could actually be pretty cool, I basically agree with the underlying notion. Several the songs I played in the past had been swiped, however, so I had to go back into the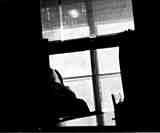 Dylan songbook and find 4 more songs I could swing with, which is less easy than it sounds. "Every Grain of Sand" would seem to be a ringer. Its classic catchphrase, decent melody and chords, and theme each has a place among Dylan's better songs. But something about the lyrics fails to connect - "the pool of tears beneath my feet floods every newborn seed" doesn't quite roll off the tongue, and the image it conjures strikes me as vaguely ridiculous. Dylan appears to have had a "good enough" mentality in a lot of his songwriting, which is really frustrating since so many of the songs promise greatness.

Anyway, I recorded that set, but I think wind noise in the microphones may have rendered it unsalvageable. Here, hear the set I played the day before at the General Store. Actually, I've removed most of this and replaced it with a newer show. Email me for the whole set, or hear a few songs on the main horsesaw page.